In their 17th action to mark unmarked sites of suffering, activists from Bosnia and Herzegovina marked sites in Trnovo, Hadžići and Bugojno.
A total of eight locations connected to atrocities against Serb, Bosniak and Croat local populations during the 1992-1995 war were marked. These were places of imprisonment and murder that were never properly marked.
In Trnovo, we marked the site of what was once the Treskavica Hotel, where a detention facility for Serbs had been established at the end of August 1992. Around one hundred people were held at this facility, half of them women and children, and it was run by units of ARBiH and HOS. After being held there for three days, the men were transferred to the detention facility set up at the local health clinic, while the women and children were transferred to a detention facility set up at the day-care centre in Trnovo. In 2021, the Court of BiH delivered a first-instance judgement in the case of Edhem Godinjak and others, acquitting the accused of war crimes against the civilian population of the Trnovo Municipality. Appellate proceedings are currently under way.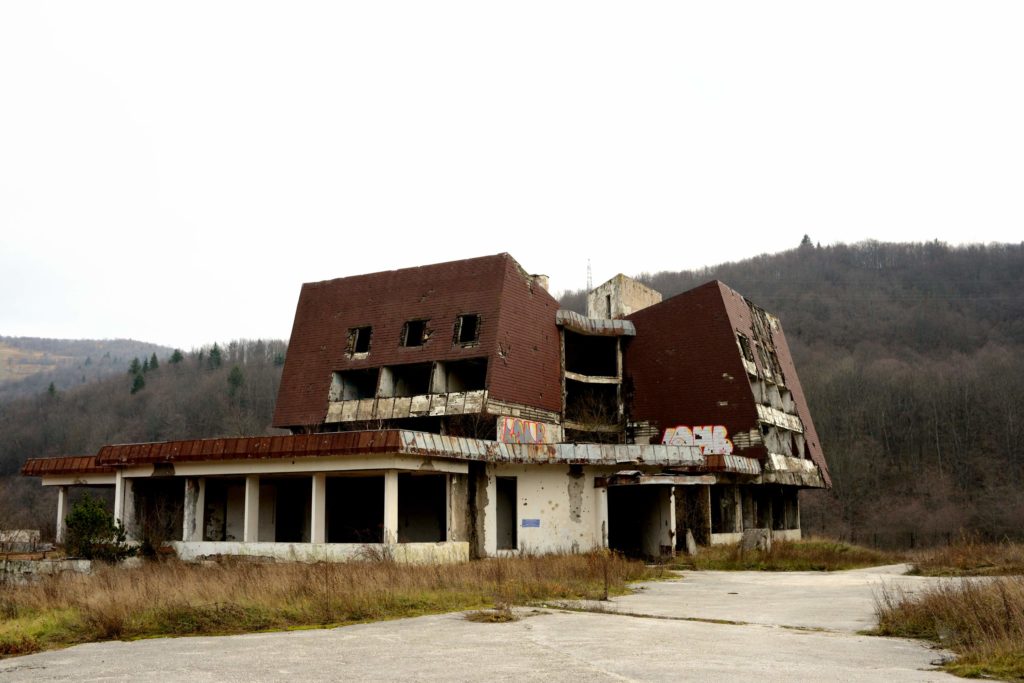 "It is very important for the families of the victims that there is an organisation such as the Centre for Nonviolent Action to objectively mark sites of detention, no matter the religion or nationality, and that it does this at the level of BiH. When a site is marked, it becomes visible, it shows that someone has empathy for what happened there, that someone can now come and light a candle there, leave flowers, say a prayer for their loved ones," said Goran Timotija, president of the Organisation of Families of Imprisoned and Fallen Fighters and Missing Civilians of Trnovo.
In the Hadžići Municipality on Mount Igman, we marked the site of what was once the Mrazište Hotel where in 1993, a detention facility was set up for Serbs and Croats who were brought there from other detention facilities (Silos in Tarčin, Musala in Konjic, etc.). The prisoners were subjected to inhumane conditions, psychological, physical and sexual abuse and beatings. The facility was run by the Special Zulfikar Unit, whose headquarters were at this hotel. On 14 June 2013, the Court of BiH confirmed the indictment charging Nedžad Hodžić and Dževad Salčin for war crimes against the civilian population and prisoners of war. Dževad Salčin was sentenced to two years in prison, while the case against Nedžad Hodžić is "on hold" due to the accused's state of health.
During the war in Bosnia and Herzegovina, cultural centres, schools, courthouses, police stations and other locations were used as sites of detention, torture, inhuman treatment and killing, but after the war, they were not marked as sites of suffering. For the past six years, a group of activists from Bosnia and Herzegovina has been working to mark these sites, express solidarity with the victims and indicate the importance of properly marking all sites of suffering.
In Bugojno, we marked the site of the former Akvarijum Motel where on 17 July 1993, after armed conflict broke out between the Army of the Republic of BiH (ARBiH) and the Croatian Defence Council (HVO), the HVO Special Unit known as Garavi imprisoned 46 Bosniaks. The prisoners were mostly men, with a few women and at least three elderly people. They were subjected to inhumane conditions, abuse, beatings and forced labour. The prisoners were exchanged on 28 July 1993. The Court of Bosnia and Herzegovina convicted Slavko Šakić of crimes committed against the prisoners held at the Akvarijum Motel and sentenced him to eight and a half years in prison for war crimes against the civilian population based on a plea agreement.
"Today, we are at the site of the Akvarijum Motel and we intend to mark it and document it. We are also here to point out that for so many years, we have been waiting to see those who gave the orders, who devised everything that happened here, to see them finally brought to face justice. To date, only one man has been convicted, but he was not an important actor in devising this detention site. Everyone should know what happened here, because this place is not imaginary, it has been here since 28 July 1993 when the prisoners were exchanged. There will probably come new generations that will be able to talk and think about this with cool heads and see that here we have facts and that the truth does not have three or four faces. It is for them that this site and all other sites in Bosnia and Herzegovina need to be marked in a dignified way," said Vahid Karagić, member of the Bugojno Prison Camp Survivors Association and a prison cam survivor himself.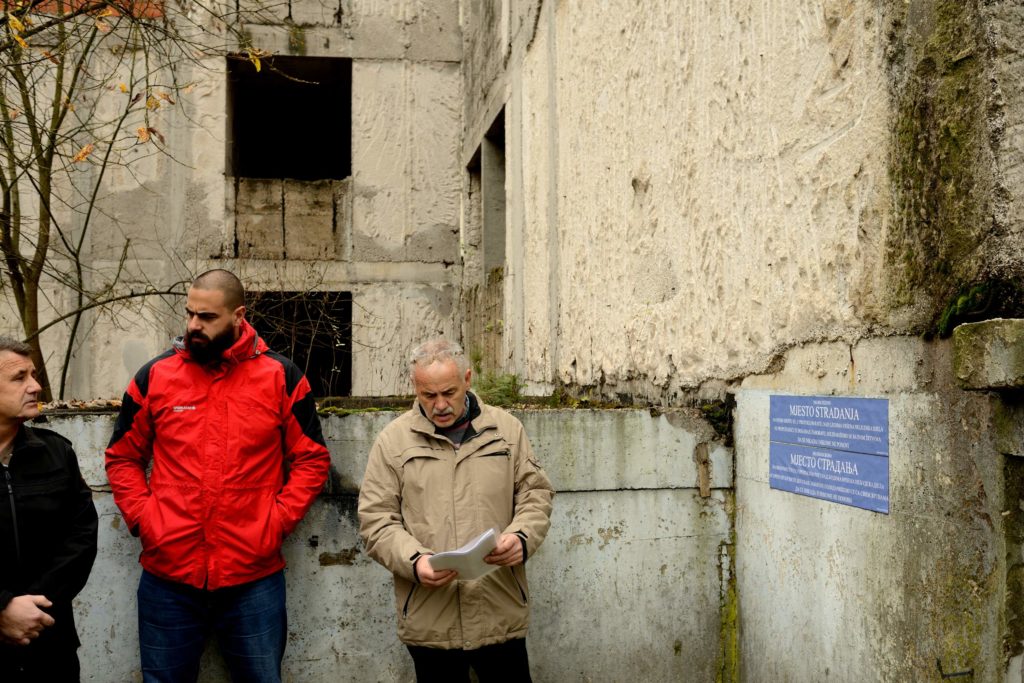 We also marked five buildings where Croats from Bugojno were imprisoned. These include the former Furniture Salon Slavonija DI, the Bugojno Gymnasium, the former nunnery turned Marxist Centre, the former Vojin Paleksić Primary School and the former BH Bank building. All of these sites were used through 1993 and early 1994 as sites of detention for Croat civilians and prisoners of war. The prisoners were subjected to inhumane conditions, abuse and beatings, and at some sites there were also executions.
For all these sites of detention of the Bugojno Croats, a number of final judgements have been delivered. The International Criminal Tribunal for the former Yugoslavia (ICTY) convicted Enver Hadžihasanović, Commander of the 3rd Corps of ARBiH, sentencing him to three and a half years in prison, and Amir Kubura, Commander of the 7th Muslim Brigade of the ARBiH 3rd Corps, sentencing him to two years in prison. The Court of BiH sentenced Enes Handžić to eight years, Alija Osmić to three years, and Osman Šego to five years in prison. The Court of BiH also sentenced Nisvet Gasal and Musajb Kukavica to four years in prison, and Senad Dautović to seven years in prison.
"For me personally, marking unmarked sites of suffering in Bugojno and the whole of BiH is important because we need to build healthy memory in our society. Unfortunately, memory in Bosnia and Herzegovina is not built on healthy foundations, and the aim of this initiative is to build for a future in which the past will not come back to haunt us. It is important that through this initiative, we are giving a voice to sites of suffering and victims that have been forgotten or are being denied, because in this case 'silence is not golden', it is precisely what will do us the most harm in the long run," said Dalmir Mišković.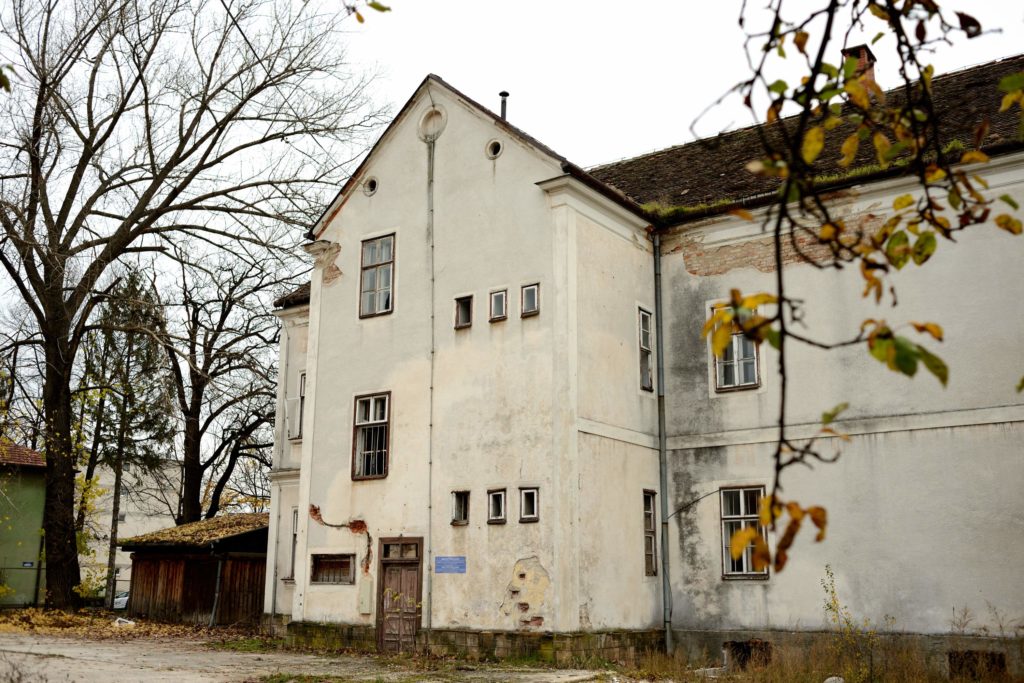 With the support of the Centre for Nonviolent Action, activists have marked 127 unmarked sites of suffering in Bosnia and Herzegovina. A list of marked sites with information about crimes and prosecutions, as well as a map of the sites of suffering are available on our website onms.nenasilje.org.
"We have this paradox, where there are over 1000, perhaps 2000 monuments and memorial plaques commemorating this past war, but actually not all sites of suffering have been marked. We need to mark these sites, because it is precisely the unmarked ones that are the most important. They give us an opportunity to face up to what we did to others in these local communities, not just what others did to us and what our side was fighting for," said Edin Ramulić from the Prijedor Culture of Memory Foundation, who joined the activists in this action.
Video from action: