On 21 July 2020, the peace initiative Marking Unmarked Sites of Suffering (ONMS) and the Centre for Nonviolent Action Sarajevo-Belgrade presented their activities and website in Banja Luka, with documentation on actions to mark unmarked sites of suffering related to the 1992-1995 war in BiH.
A discussion on the current culture of memory in Bosnia and Herzegovina at the Social Educational Centre in Banja Luka followed the presentation of the website documenting unmarked sites of suffering in BiH and advocating for permanently marking these sites. The discussion was moderated by Davorka Turk and included Edin Ramulić, activist of the Culture of Memory Foundation from Prijedor, Tamara Zrnović, member of the CNA team, and Krsto Rakić from the Regional Association of Prison Camp Survivors from Višegrad.
Activities to mark unmarked sites of suffering are a peace initiative that started in 2015 in Bosnia and Herzegovina. Over five years, they have visited, documented and marked 86 sites of suffering in BiH related to the 1992–1995 war period.
After multiple years of marking sites of suffering throughout Bosnia and Herzegovina, the need arose for a dedicated website to organise and present the sites that have been marked and to serve as a tool for all those engaging with the culture of memory as either activists, reporters or academic researchers.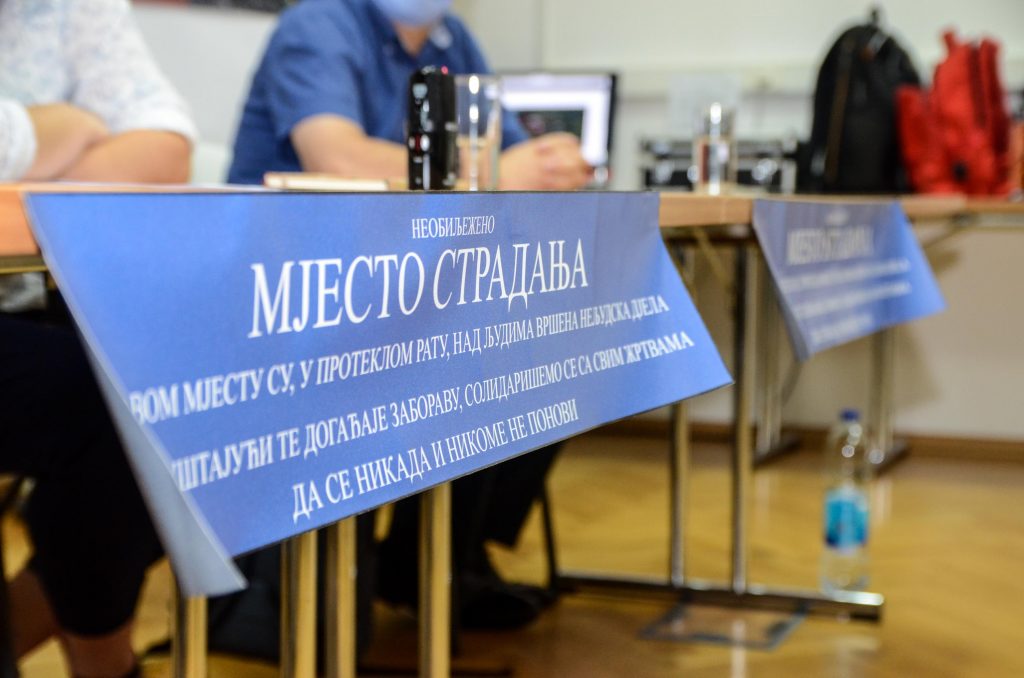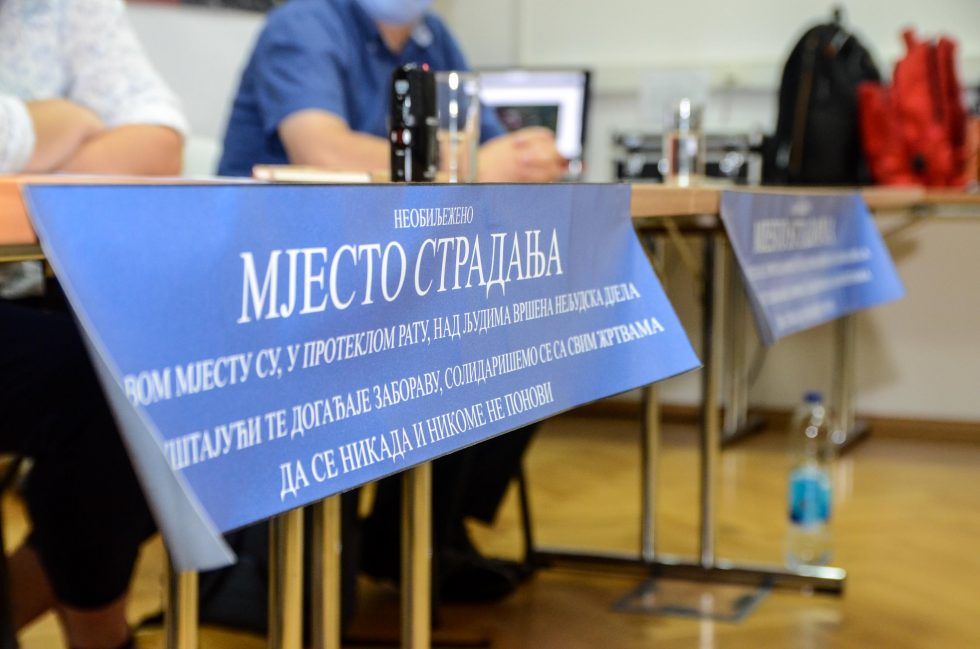 The website onms.nenasilje.org has documentation on sites that were visited to date, it provides brief background information, photographs from the actions to mark them, and a map of precise locations of the unmarked sites of suffering.
"When we decided to start marking some of the unmarked sites of suffering, it was our intention to break the taboos about these places and encourage people who live in the area to properly mark the sites. From the beginning, we communicated with various stakeholders, from victims' associations and local authorities to ordinary citizens who would contact us with information on sites of suffering that had not been marked. Given the number of such sites in BiH, there was a need to present the sites we had marked in a systematic and accessible way," said Tamara Zrnović from the Centre for Nonviolent Action.
Marking unmarked sites of suffering is a way for peace activists to point out taboos, forgotten sites of atrocities and suffering that have been brushed under the rug in our communities. Many of these sites (culture centres, schools, factory halls, football stadiums, police stations, hotels, etc.) were sites of detention or murder, but today, after being damaged in the war, they have mostly been reconstructed and are being used again.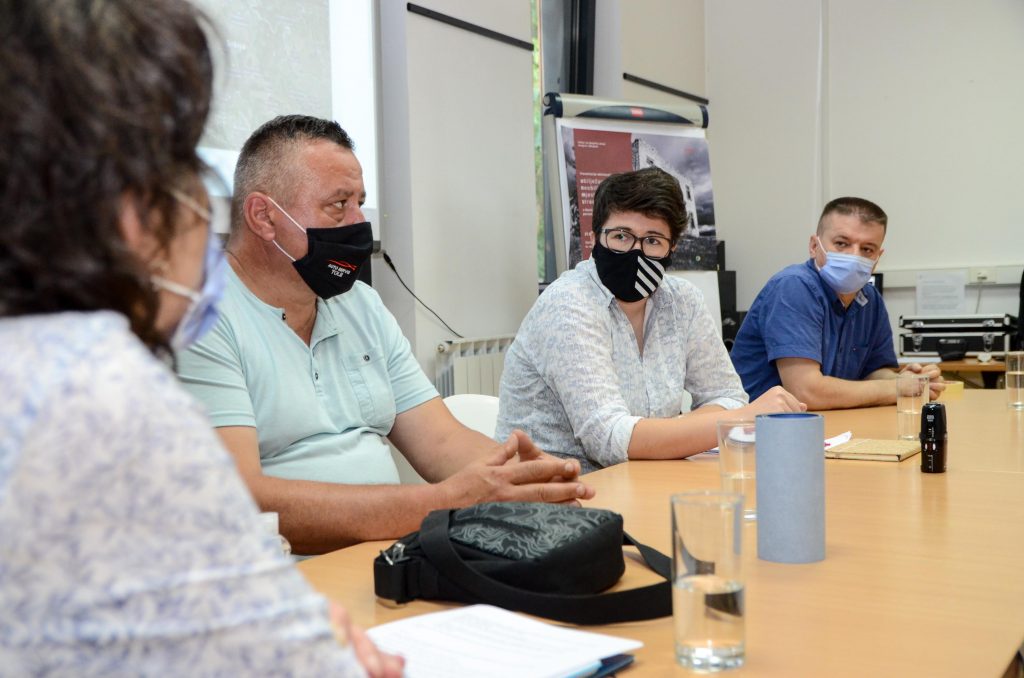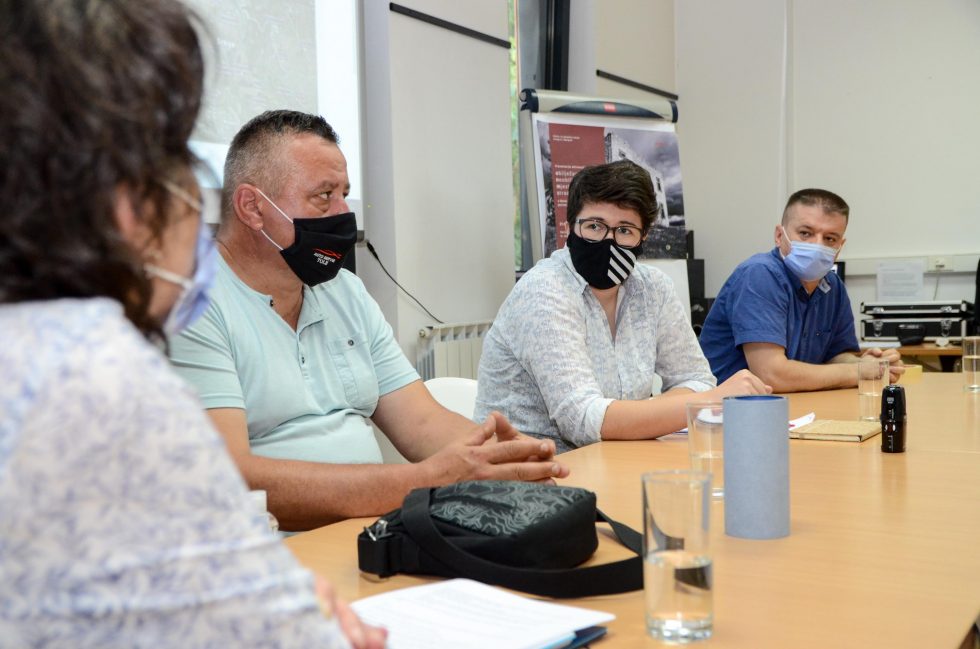 Krsto Rakić and Edin Ramulić spoke from the point of view of prison camp survivors about the importance of marking sites of suffering.
"It was important for me personally that the place where I was held prisoner should be marked, but I was also ready and willing to help the activists in the field to mark other sites of suffering, where members of a different group suffered, in Foča and Višegrad," said Krsto Rakić.
Edin Ramulić, an activist from Prijedor, pointed out that in Bosnia and Herzegovina there were sites that had been incontrovertibly identified in court judgements as sites of crimes or killings, but that have not been marked to this day.
"It is not just a matter of physically marking the site of suffering, it is also an attempt to save what happened there from being forgotten. For many victims and their families, this is not the past, they continue to live with it, and recognising that a crime took place there, that someone was killed there, it's important for them," said Ramulić.